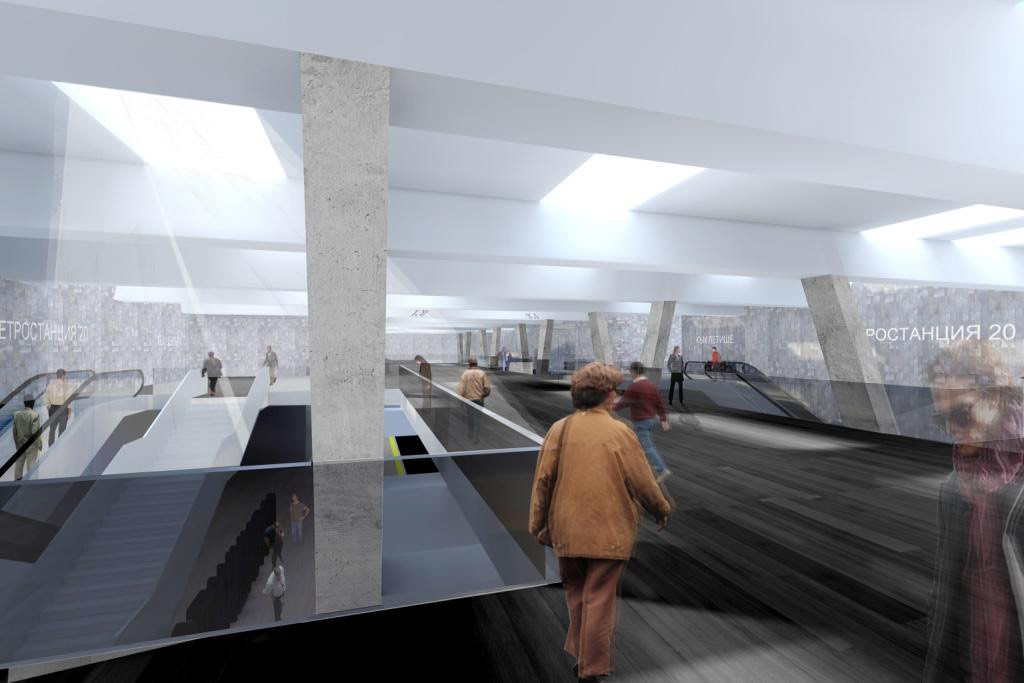 The scope of the International Architectural Competition for the Metro Station 20, in Sofia, looks for the architectural creation of the metro station 20 and the urban public spaces.
The new project is developed in two related parts: the underground spaces of the metro, and the urban public areas.
Attending the competition requirements, we concentrate on two main issues. The complexities of the identity of a metro station, while a cultural venue on one side, and a strategy for its urban settlement and exterior adjacent areas. Looking at the urban and cultural aspect of the project, leads us to the relation between a transport infrastructure and the urban spaces.
The architectural character of the new station is a blend of the diverse urban and cultural, scopes and the metaphoric presence of the elements of nature: the sky, the natural light, the vegetal and mineral elements.
Client:
Sofia Municipality;
Architecture:
Pedro Mendes; 
Collaboration:
Patrícia Horta, Pedro Marques Alves, Tiago Marcelino Cruz