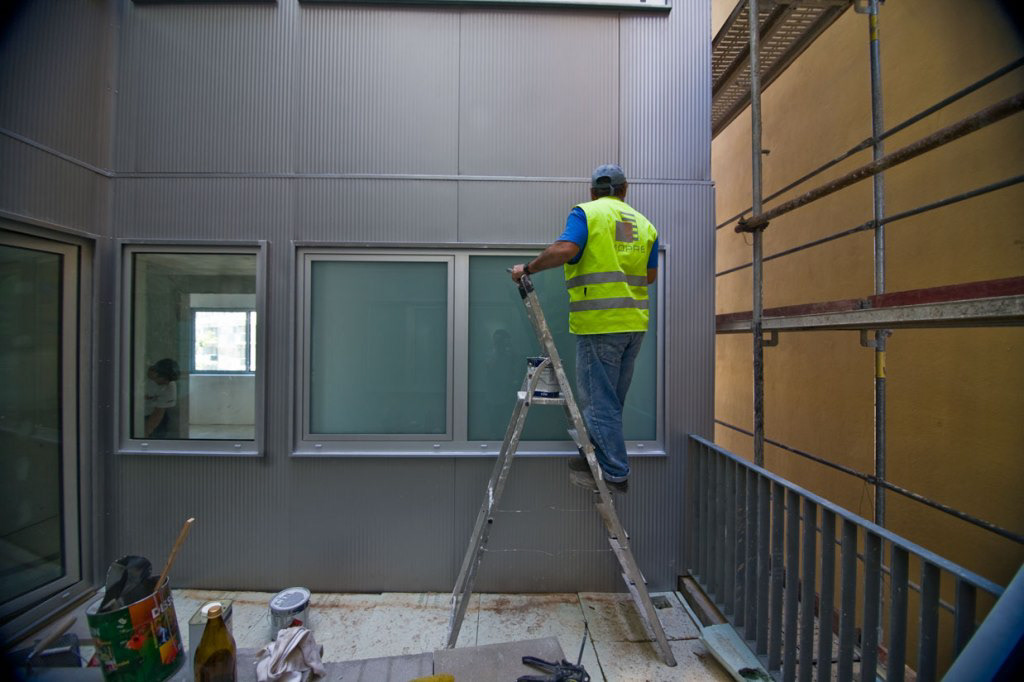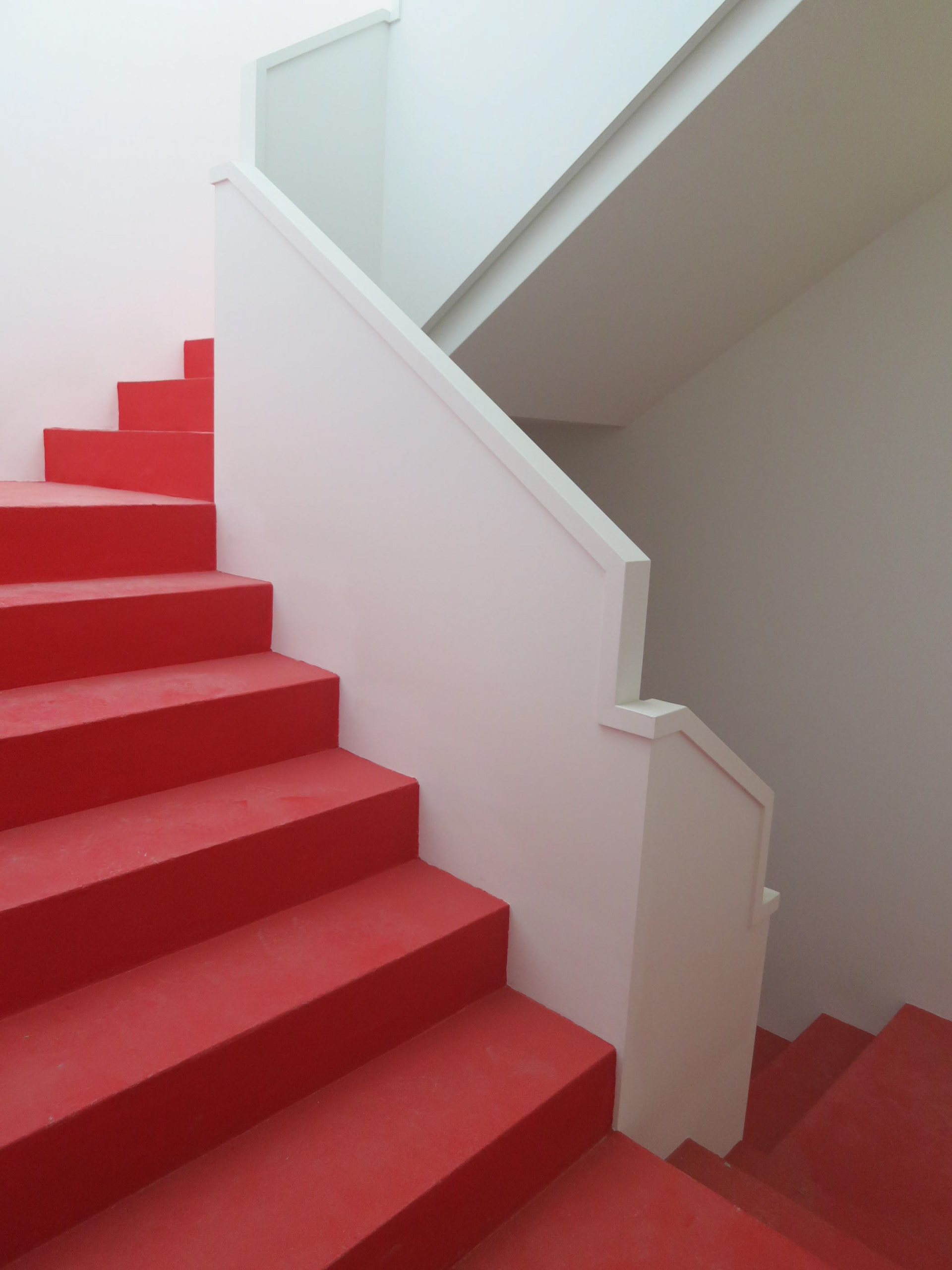 The apartment building is located between two architectonic references in the city. At one side the Parnaso building (1954), a reference of modern architecture, on the other the House of Music (Rem Koolhaas), built almost 50 years later. At the place of an old house a saw tooth silhouette emerges with an irregular pattern sequence of skylights.
A blue-greenish facade announces the presence of housing and commerce in the urban structure of Oporto. Variations and changes of the shutters openings register the different signs of occupation of everyday life of its inhabitants.
The proposal worked around a constant observed in the way large quarters - quarteirões - have been occupying the center of the city with narrow and deep plots – lotes. As for the urban relations the construction has followed the order of the design of a regular street facade. Over the years the main volume has been spreading slowly over many successive constructions and additions - of commercial or industrial use, or just home - both in depth toward the interior gardens and height, creating distinct section sets. This dual growth and overlap condition is linked to the project, generating complex articulation relationships between public, private, street, shop, houses, terraces and garden. Thus, two sets or groups of skylights define and limit the areas that originally were to remain to a member of the owning family: the store enjoying the garden and at the top, the home and studio with vicinity views of the sea. In between these two programs a housing package to sell.
The working process was somewhere in between the mixture of references from the two sides of an Iberian Union, often idealized and rarely enacted. The friendship of the two authors drew a series of catalogs of speculative facades from Lisbon, Madrid and Porto where both coincided living 20 years ago. Furthermore we also had to deal with the absurdities of Kafkaesque situations, the regulations, bureaucracy, the city administration and, unfortunately, the difficult economic conjuncture of recent years. All this through a long process, that undoubtedly, weaves the fabric or canvas that architecture is made.
Architecture:
Pedro Mendes, Luis Díaz-Mauriño;
Collaboration:
Patrícia Horta, Pedro Marques Alves, Tiago Marcelino Cruz, Pablo Martín Palomeque
Photographs:
 Jorge López Conde, Pedro Mendes, André Martins