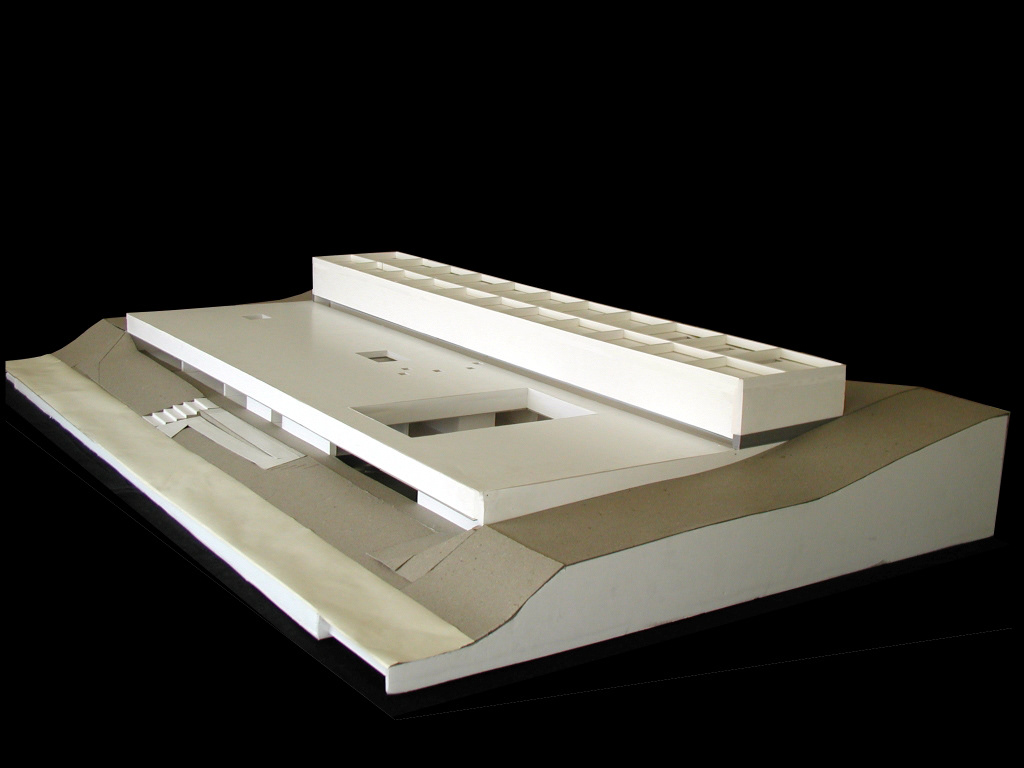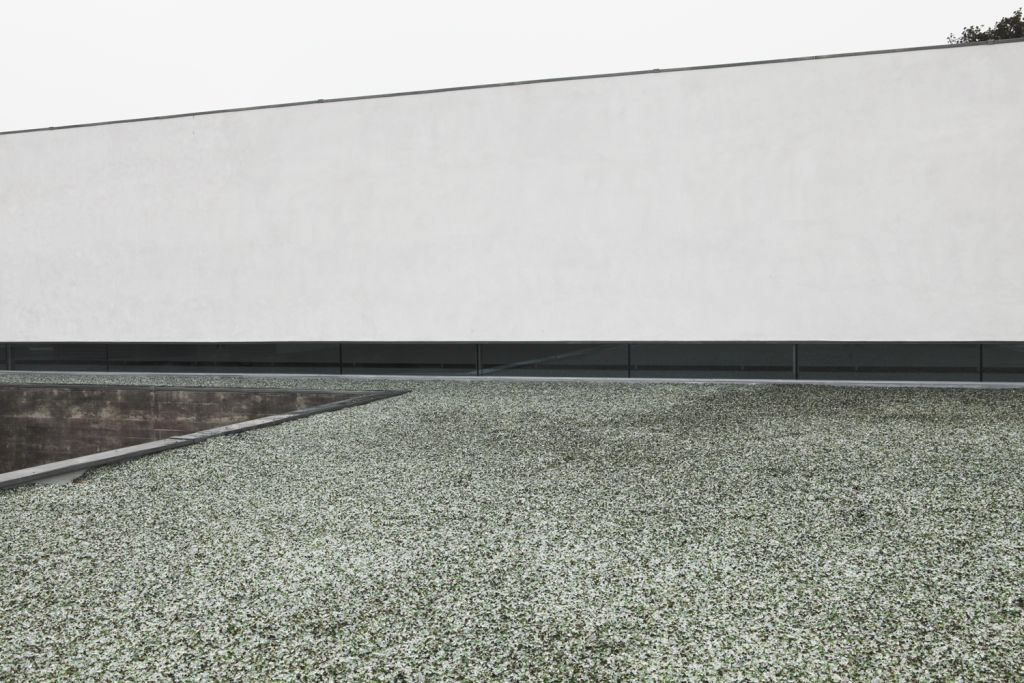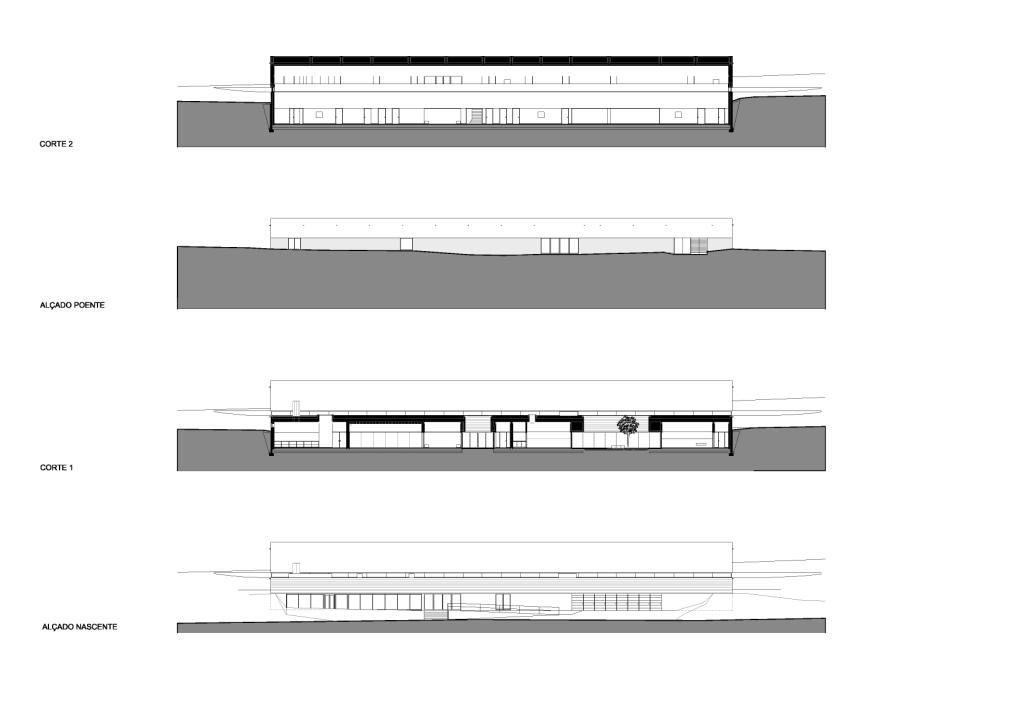 The building of the Socio and Cultural Center establishes the transition between a projected development and the social housing estate of Quinta de Santo António.
The building deployment spans an existing gap, of about six meters between the "neighbourhood" access and the new street of the development.
A long and thick apparent concrete slab rests on the shape of the existing topography and over a set of white volumes separated by patios, accesses and passageways. A mantle of sparkling berry glass on the covering coat establishes visual continuity with the plant species of the outdoor surrounding outdoor spaces. The upper level, wich rests at ground level, beautiful cork oak trees cut out a white volume that balances over the exposed concrete slab.
The connection between the two (vertical and horizontal) built volumes is marked by the verticality of a double height space and a horizontal groove that runs along the building.
The guiding principle behind the development of the project was the demand for an integrative urban solution, considering the new public equipment as a center able to reinterpret the diffuse signs of the "landscape" and generate spaces and experiences with capacity to transform the existing context.
Architecture:
Pedro Mendes
Collaboration:
Patrícia Horta, Karin Pereira, Ricardo Gonçalves, Jeni Borges (models)
Landscape Architecture:
Rosário Salema
Structural Engineering:
Fernando Rodrigues
Water and Sewage Networks:
Pedro Correia
Electricity, Communications and Security:
Miguel Cardoso
Air Conditioning and Smoke Extractors:
Marques da Silva
Building Contractor:
Ramos Catarino S.A.  Fiscalization GPA, S.A.
Photographs:
Rita Burmester