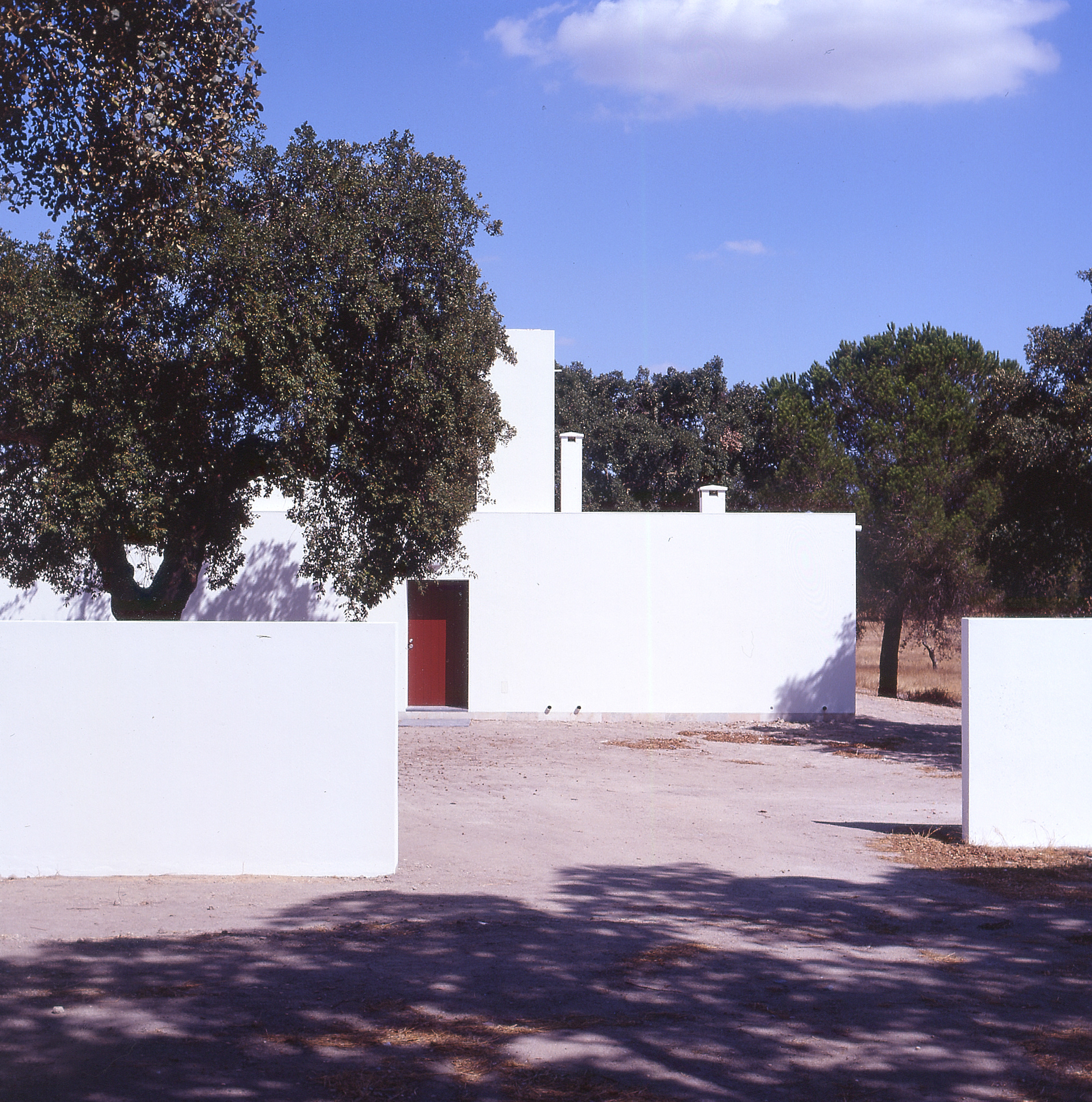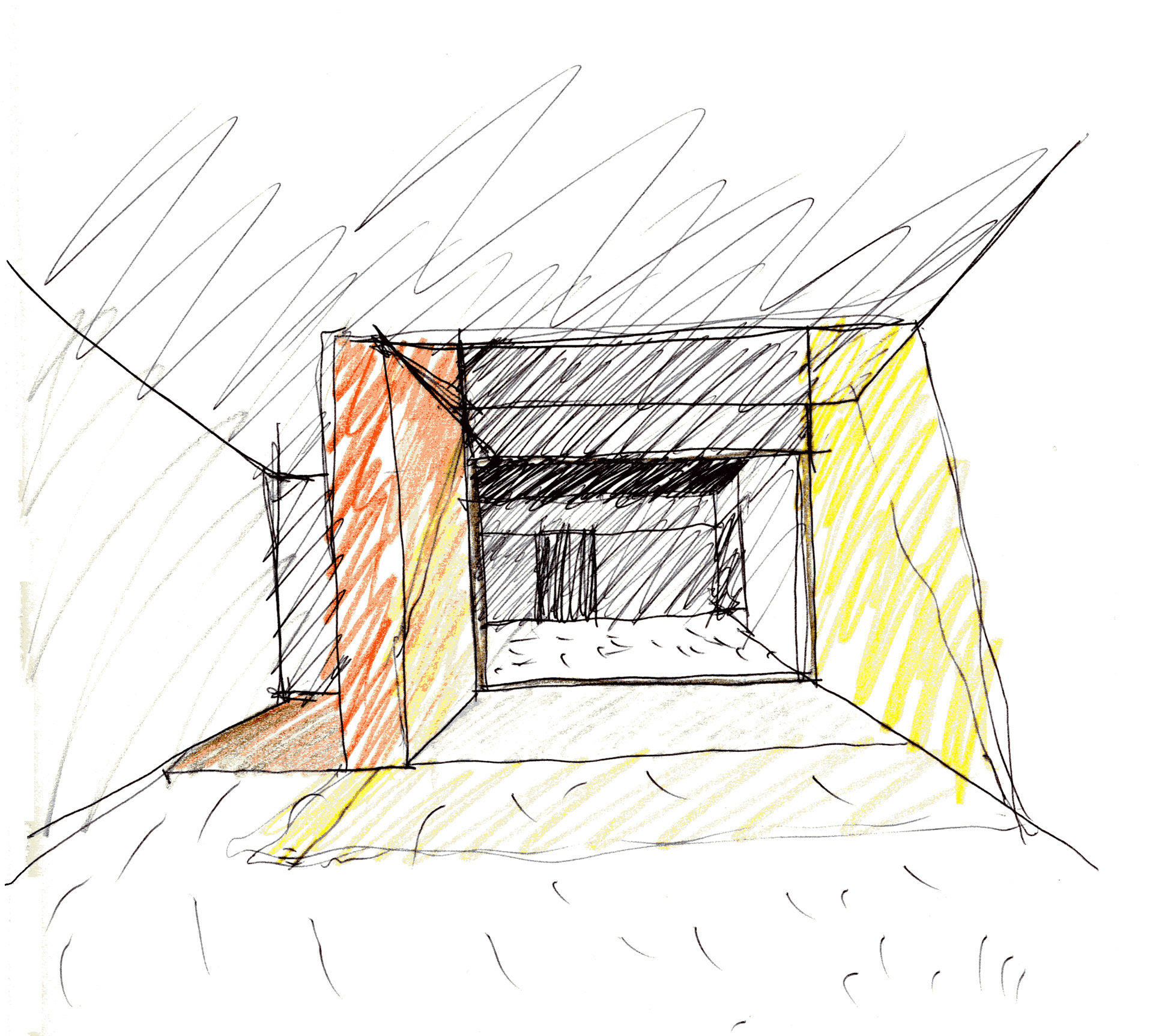 A plateau area with cork trees.
On the approach path we cross two long white walls.
With a linear structure, the one storey house is set in a clearing amongst the trees.
Upon arrival, facing the western elevation, we see a long volume with two openings. Emerging from this compact white base, with a red tile roof, are three white vaulted volumes which outline the social areas and a parallelepiped water tank.
In the compressed space of the entrance hall we can predict the way the whole house is organized. Outside, a water mirror and a covered patio open out overlooking the landscape.
Traversing through a floor of blue slate quarried, from Mourão, we cross the three red- tiled arched roofs of the living and dining areas. Along the corridor leading to the outside, dotted with zenithal light, we arrive at bedrooms and toilets.
On the outside, to the east, a slate platform, covered by a creeper plant, extends the house to the evolving landscape.
Architecture:
Pedro Mendes;
Collaboration:
Patrícia Horta, Ricardo Gonçalves, Tiago Tomás (3D);
Structural Engineering:
Fernando Rodrigues;
Water and Sewage Networks:
Jorge Repolho;
Building Contractor:
Sr. Ezequiel – Joaquim Marques;
Photographs:
Rita Burmester