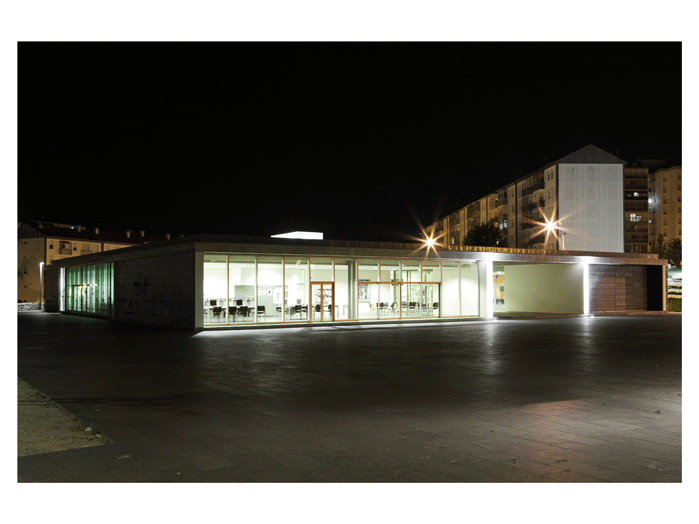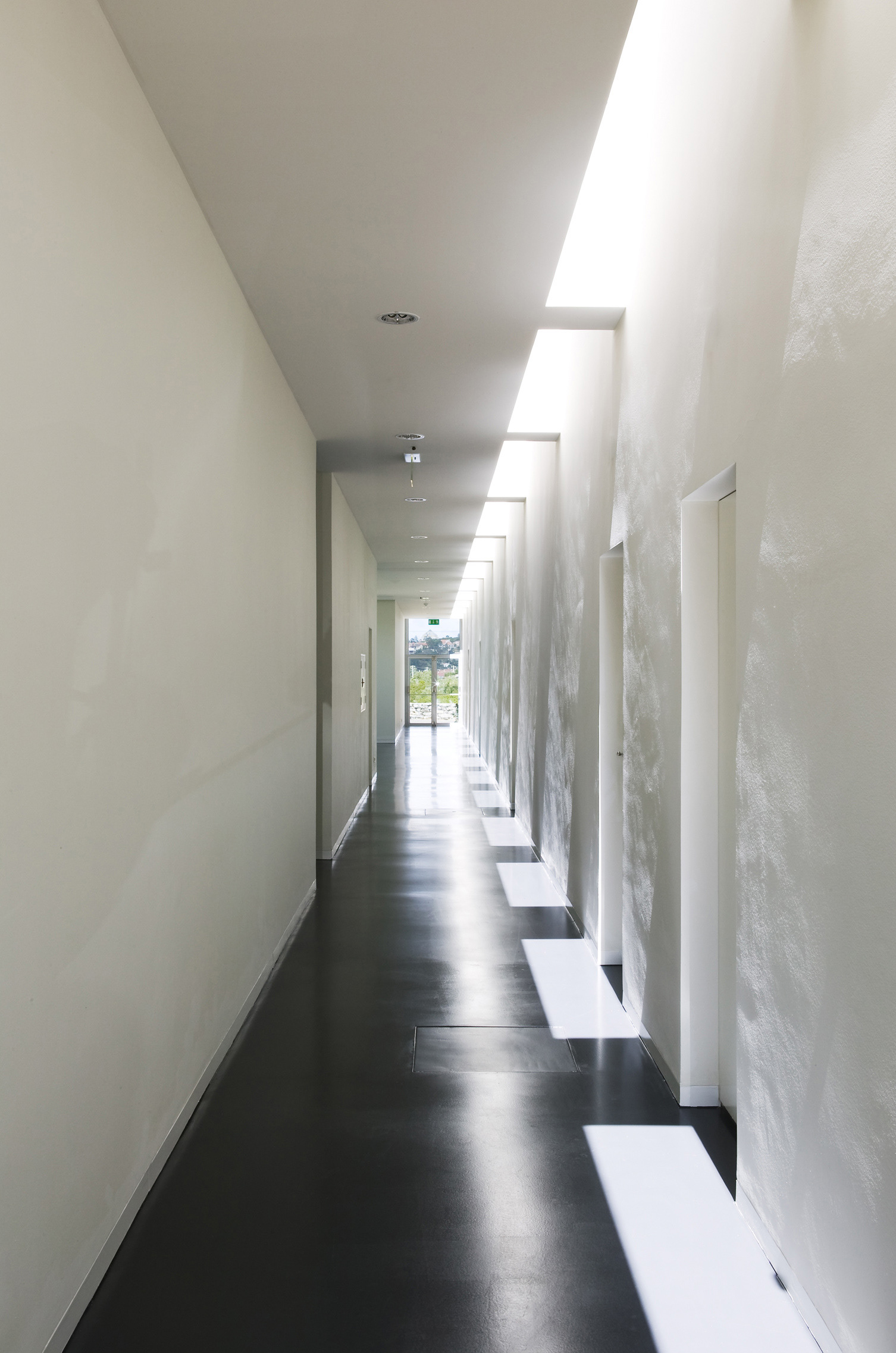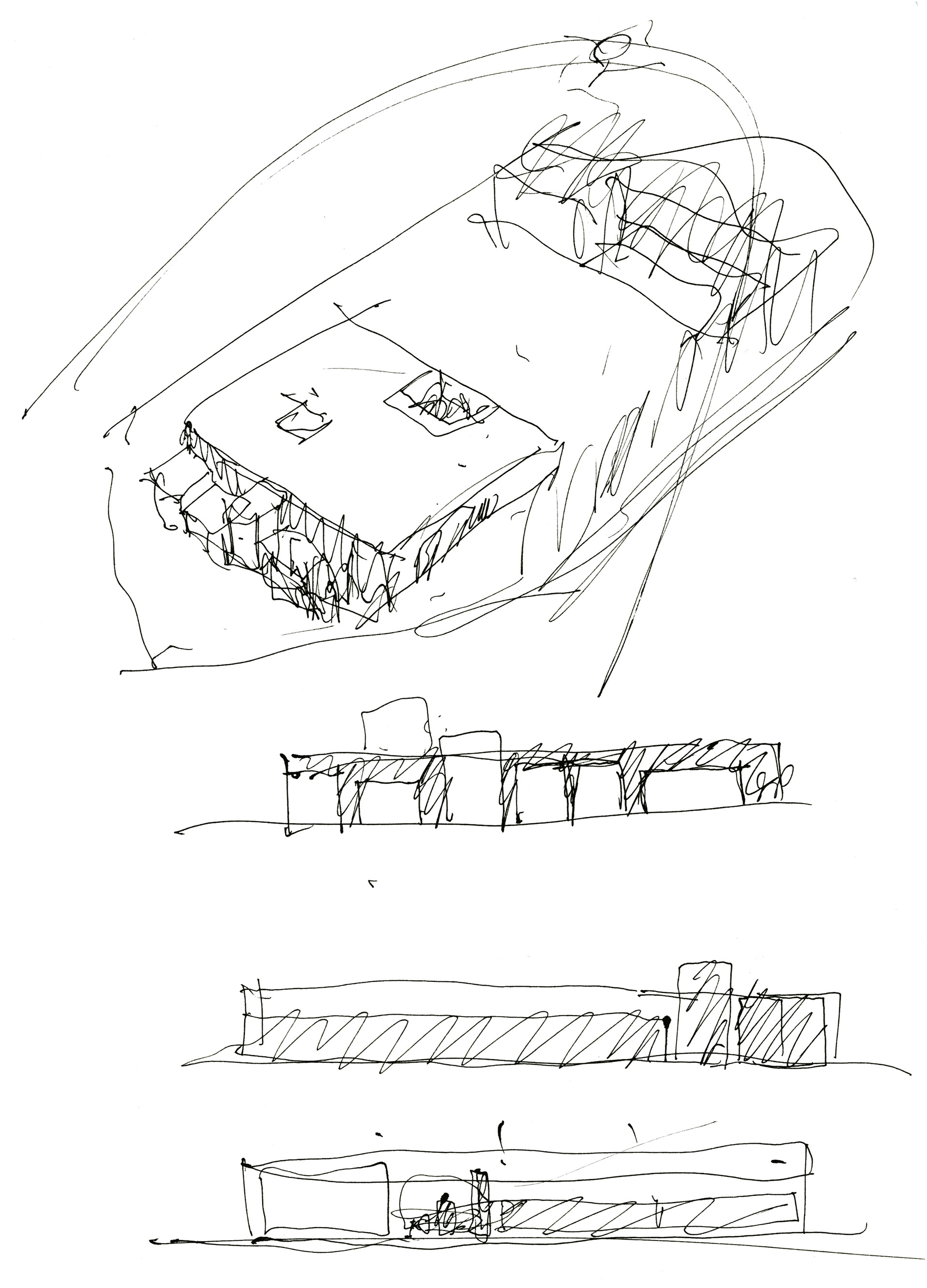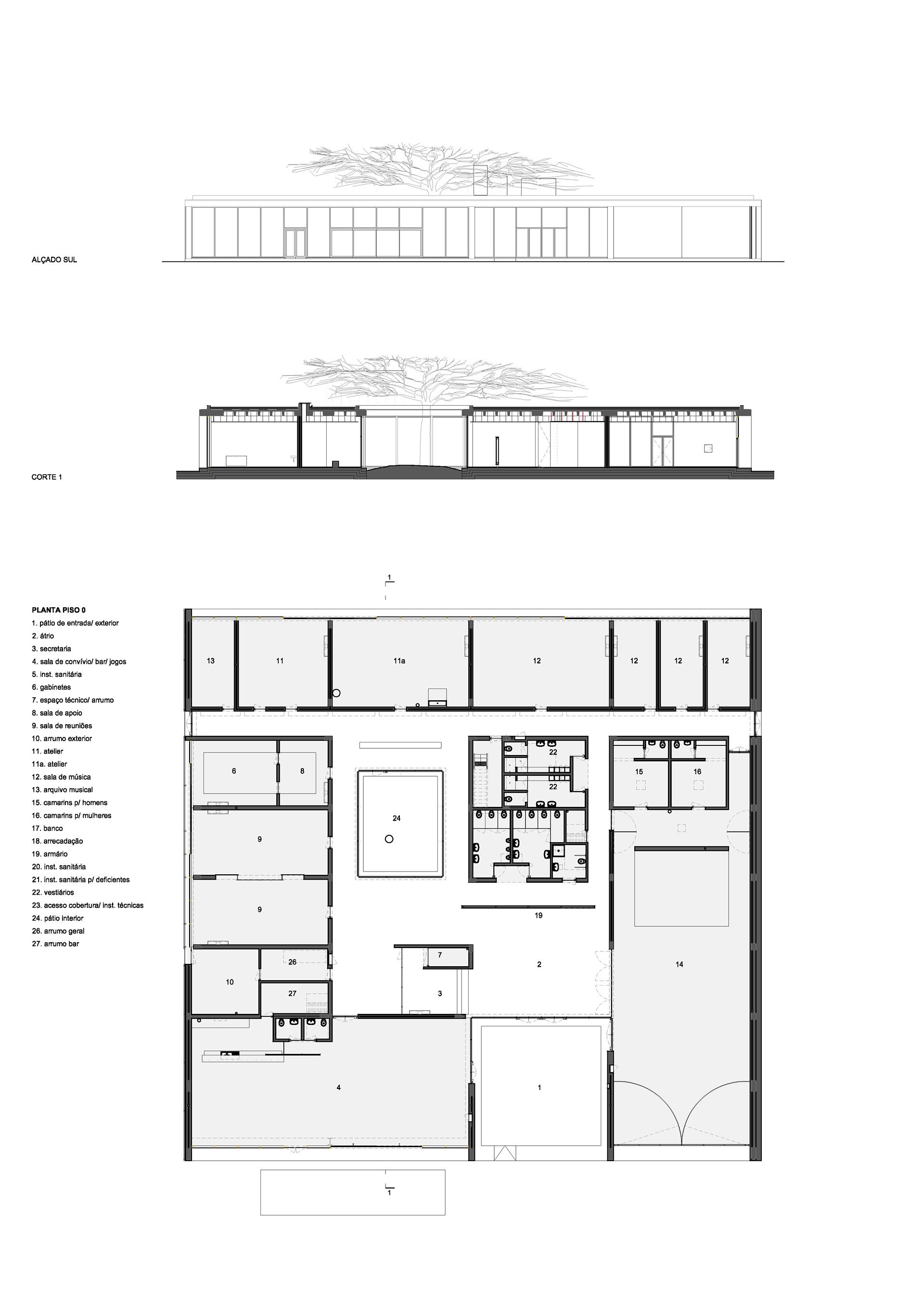 An urban settlement in Mira Sintra mostly occupied by social housing, built according to a plan dated from 1965. On a central area a small hill remains as the natural shot of a green hillside designed by terraced and stone walls. At the highest point, at a privileged topographic situation, the House of Culture is implanted. The intervention of the House of Culture and the restructuring / rehabilitation of the urban environment proved to be a delicate operation due to its location in a particularly complex area in its urban and rural components.
The proposal is focused in the creation of an urban space structured and designed by the implementation of the public equipment and the various exterior spaces. Its materialization defines a set of punctual interventions based on vegetable and mineral elements that organize spaces of continuity or contrast between the natural and the artificial.
The idea for the public equipment focuses on building a large covered square that punctuates the urban and natural structure of the site. The program spaces organize different cores that structure a covered urban fabric. Strategically located two courtyards mark the entrance and the center of the building. The horizontality of the coverage plan, coated by native vegetation, is punctuated by the presence of a large tree planted in the central courtyard.
The chosen materials recreate fragments of the rural character of the stone walls and terraces of the west slope. It is proposed to reinterpret the materials of the place exploring the contrasts (color, temperature and texture) with the new materials used: exposed concrete, glass, steel and aluminum.
Client:
Sintra Town Hall;
Architecture:
Pedro Mendes, Sílvia Namorado (tender stage);
Collaboration:
Ana Lúcia Abreu, Cláudia Melo, Patrícia Horta, Ricardo Gonçalves, Karin Pereira, Tiago Tomás (3D), Cátia Ferrão;
Landscape Architecture:
Carla Moura;
Structural Engineering:
Fernando Rodrigues;
Water and sewage Networks:
Manuel Mota;
Electricity and Communication:
Rúben Sobral;
Air conditioning:
Tecnopert, Projectos e Planeamento, Lda.;
Building Contractor:
ASC Engenharia e Construção;
Photographs:
Rita Burmester