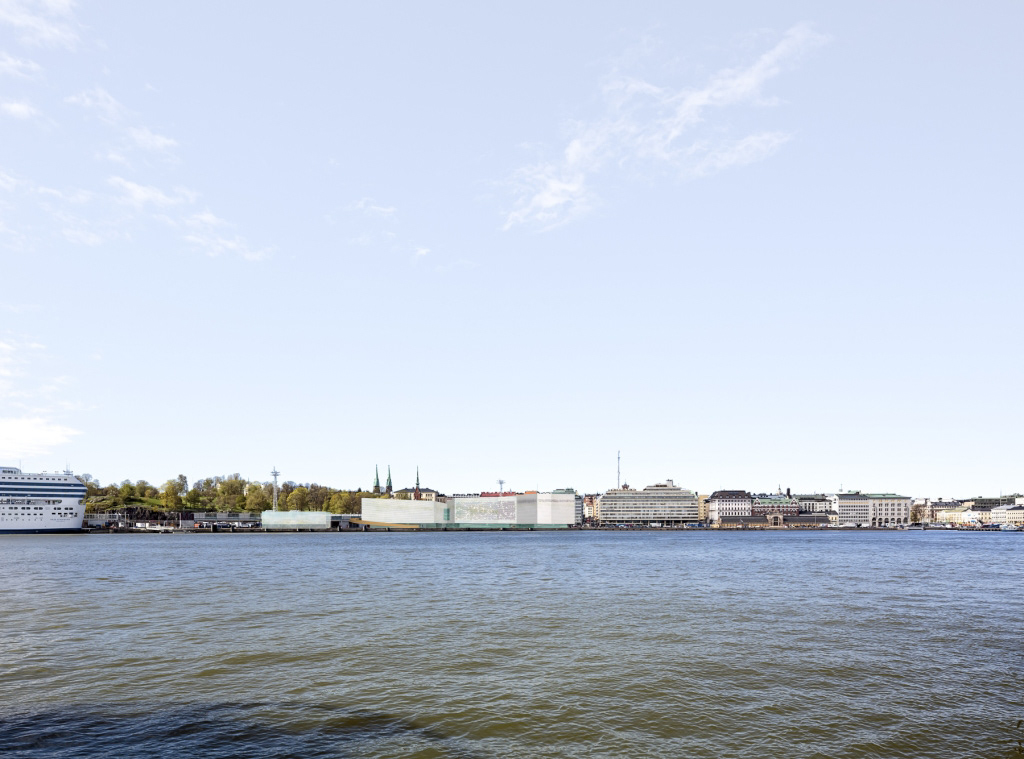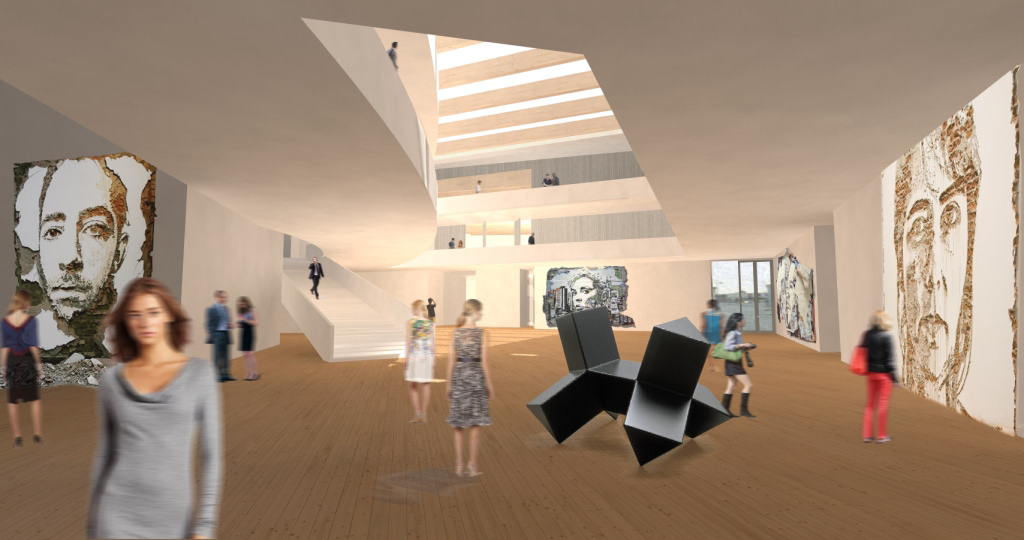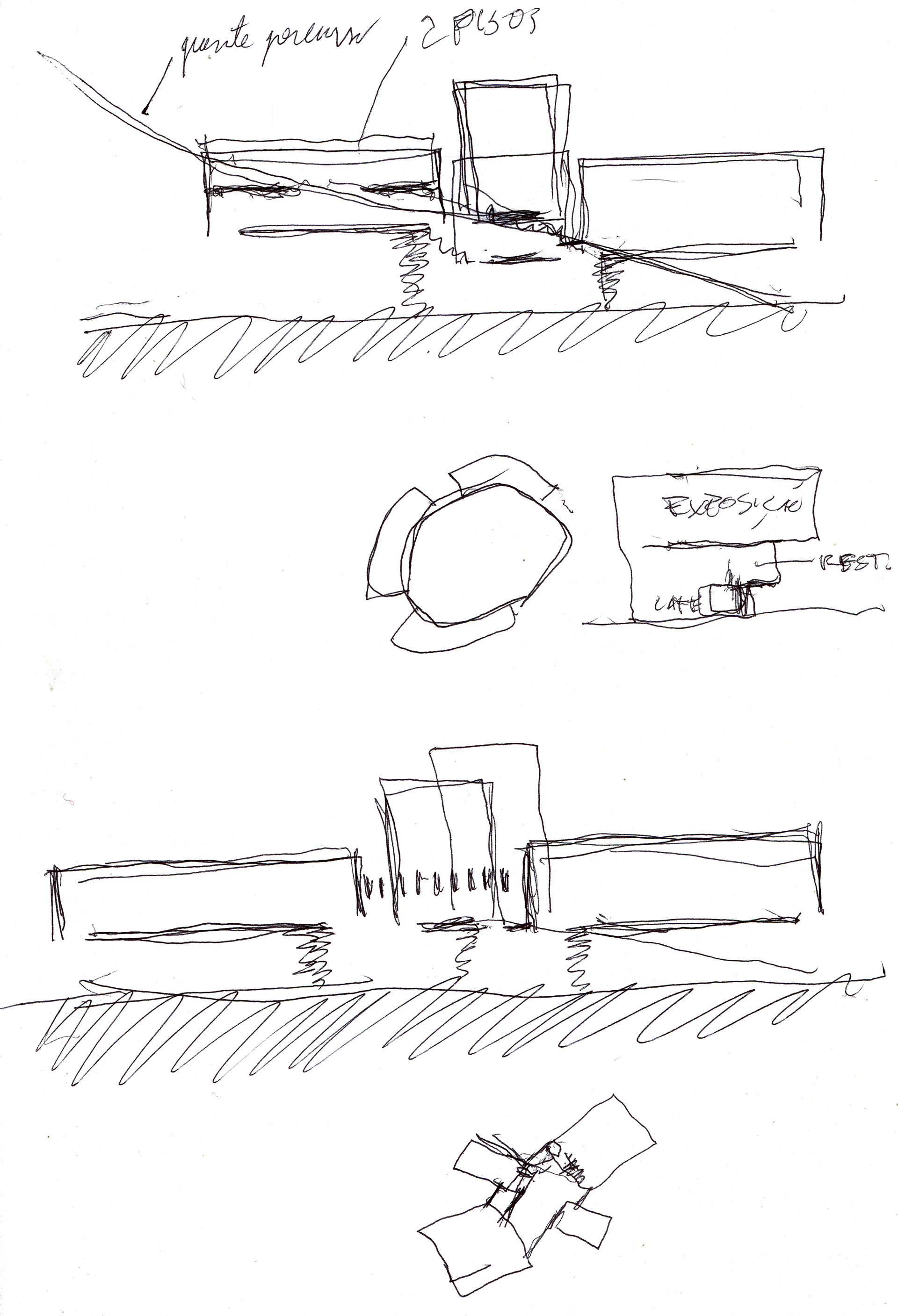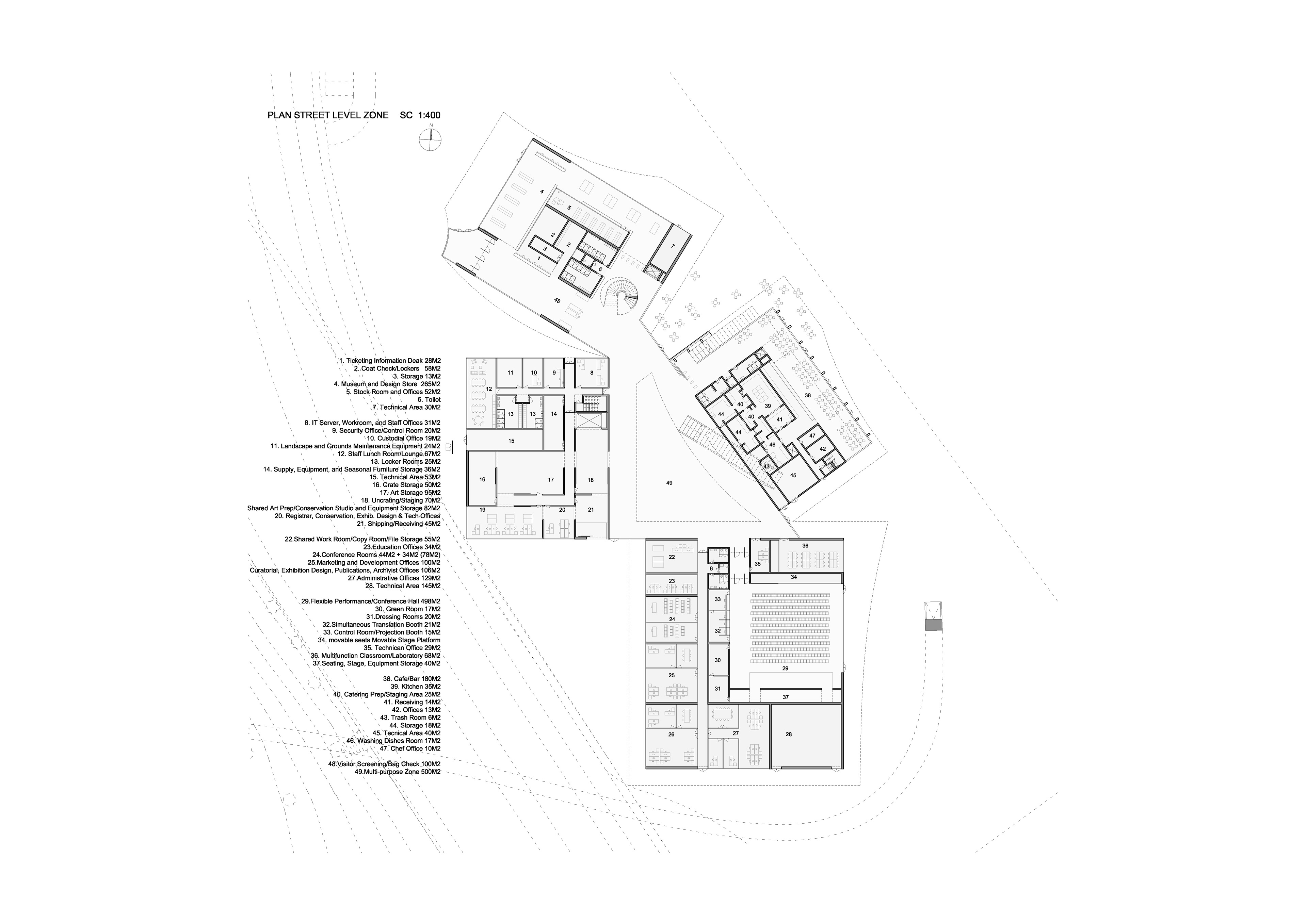 The scope of the International Design Competition for the Guggenheim, in Helsinki, looks for a site specific Museum. Architecture builds its identity within the complexities of relationships established with a specific site. The dialogue between the given site and the project options are materialized on the Museum expression. Taking the place as the foundation stone, the design scheme develops a synthesis that alludes to references such as the urban context (historic buildings, the harbour) the natural elements (the Park and the sea), wood constructions (boat/house skeleton, shingle façade) and of essential importance the work of sculptor Mary Miss.
The plastic expression of the Museum is site sensitive. The fragmented expression of the Museum volumes establishes the transition between the urban harbour front and the Thaititornin Vuori Park. Different planimetric and volumetric directions generate intimate courtyards and the deepest relation to the elected elements of the place. The established connections with the site are not static, but rather dynamic. We pretend an open, flexible and mutant relation that can be shaped by the life and movement of the users. We have overlapped the abstract shape of pure volumes with the memories and sensations that emerge from sinuous elements such as boat sails and the wavy design topography of the Park. Like suspended rocks the building character lies somehow in between a natural and an artificial artefact. The somehow immaterial image of the building is obtained through the elevation of a set of volumes floating over the ground. This option allows open views and strong interior/exterior connections
The programme components are articulated in a continuous fluid space that flows through the interior and the exterior public areas. Like a central square in the city, the triple high Multipurpose Zone unifies the perspectives and the views from/to the exhibition areas and galleries. The design of the exhibition pathway guides the visitor through the space intrigue that overlaps transparency, reflection, translucity and opacity. A set of privileged views to the exterior, from the main hall and galleries of the Museum, connect the proposal to the site references. The panoramic Bellevue and exterior area for exhibitions, over the entrance volume rooftop, is itself responsible for highest expression of this idea.
The result from this intense cultural and social relationship between the architectural design and the specificity of the site reaches a balanced relationship between both parts. The Museum becomes a new embryo, connected with the site, the city, the local community, but also a new reference that imprints itself with a new striking silhouette.


Architecture:  Pedro Mendes;
Laura Hasmatuchi; Tiago Marcelino Cruz; Vlad Basca.